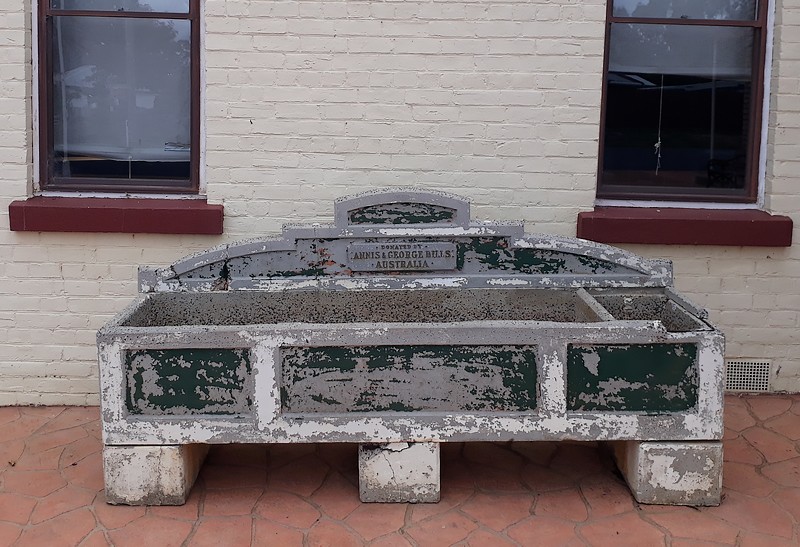 Bealiba Public Hall & War Memorial
Located on Main Street the Public Hall is used for a variety of functions & events. These include the annual Australia Day and Anzac Day celebrations plus regular Carpet Bowls and Bingo.
The monuments at the front of the Hall commemorate those who died in service or were killed in action in the War.
The original concrete horse trough sits proudly here.